A national and international network of hundreds of translators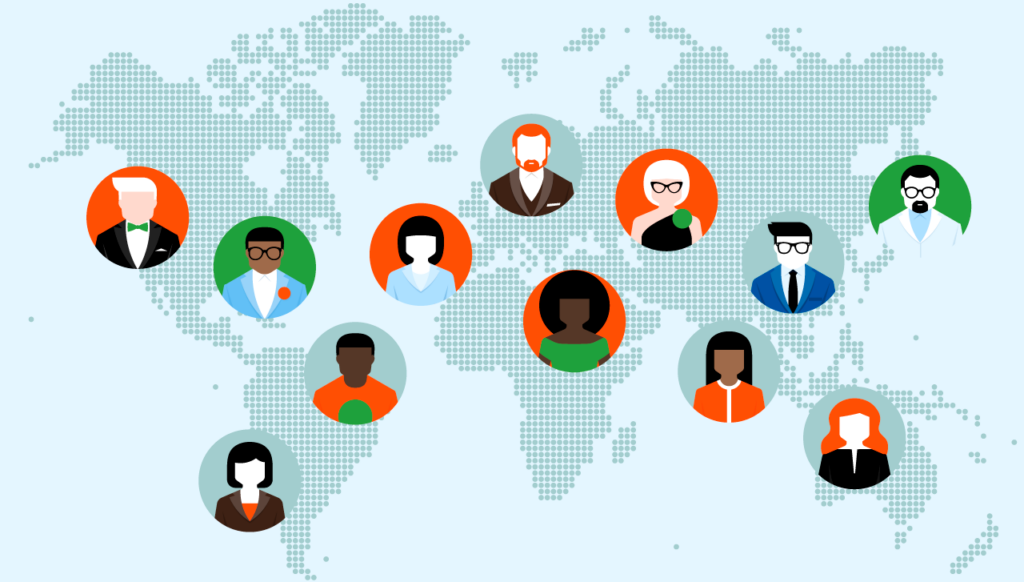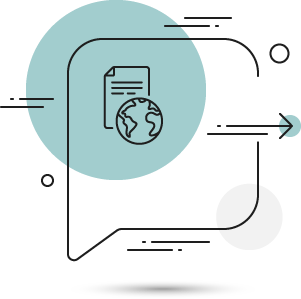 TX:Translation has provided quality translations for more than 20 years. We employ both government-authorised translators and technical translators.
All translators in our network are qualified and have expertise in a wide range of specialised fields, covering the need for translations in a number of language combinations. We have worked together for several years, and know each other's professional fields well. This means we complement each other. We cooperate on language and terminology questions and proofread each other's texts.
We work mainly with texts in English and Norwegian. However, we also cooperate with a number of highly qualified translators who supply translations into other languages. We have extensive experience and unique expertise in energy, law and the public sector. Our offices are in Forus, in the Stavanger area, but we supply language services to the whole country.
Our dynamic collaboration, both internally and with our customers, means high quality and speedy delivery. Contact us today. We look forward to hearing from you!
In need of a translation?
When every word counts, we provide professional translation services, proofreading, and editing of the highest quality. We offer translation and quality assurance of all types of documents, in addition to other language services such as interpretation and terminology. If your text is in need of a final touch-up before publication, we offer proofing and editing of Norwegian and English texts to improve their readability.
Government-authorised translators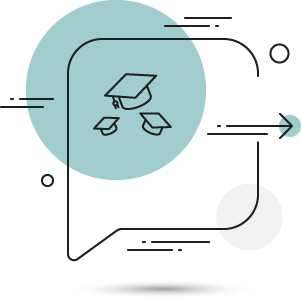 Government-authorised translators have passed a demanding and internationally recognised translation exam, with special emphasis on technical, commercial, legal and financial/administrative language. They are authorised by the Norwegian Ministry of Education and Research to stamp their translations and confirm the accuracy of translated documents.
Our skilled government-authorised translators have extensive experience from professional translation of formal documents, financial and administrative texts, legal and technical language, websites and information material.
Our technical translators are experts in their fields, whether it is annual reports, websites, technical documents or other technical or professional documentation.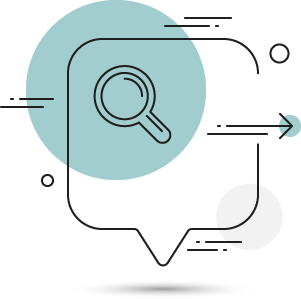 We will review and edit your text to improve the quality of the writing. When editing we look closely at the content of the text to make sure it is correct and suitable for its intended purpose.
This can include editing a text written in a non-native language. By proofreading it we make sure that spelling, grammar and punctuation are correct, while retaining the text's original meaning. Our translators and linguists ensure the text has a natural flow and is idiomatically correct.
Transcription – subtitling
We help our customers convert audio recordings from films, presentations etc. into text. Transcription entails listening and understanding the audio recording and transferring it to text to suit the customer's needs, without omissions.
We provide legal interpreters for the courts and the police. Our interpreting services also include conference interpretation and interpretation at seminars, internal courses and events.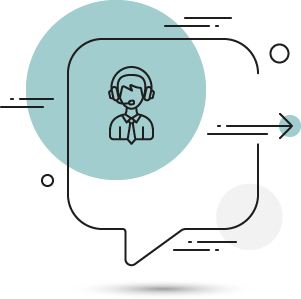 Our network includes interpreters and project managers who specialise in conference interpreting. We offer specialised interpreters for events, both in the private and public sector, such as large conferences, board meetings, product launches, seminars, delegation meetings and press conferences.
We translate a wide variety of texts
We have specialised in the energy, legal and public sectors, and can handle all major projects with our robust industry understanding and technical know-how. Our professional, experienced translators work on all types of documents, from technical reports and legal contracts to magazines and articles for the web and intranet. They also work on financial reports and statements, as well as texts for the medical, health and care sector.
We have access to customer and internal databases which allow us to find the correct term. We have developed comprehensive terminology databases, containing more than 70,000 terms, for various disciplines and industries, and we have established teams specialising in various disciplines such as petroleum/subsea, the environment and renewable energy, law, finance and journalism. It is important for us to maintain a close dialogue with our customers, as you are the expert in your field.
Diverse language combinations
We offer translations into most languages. Our language combinations include Norwegian - English – French – German – Russian – Italian – Spanish – Danish – Swedish – Finnish – Arabic – Greek – Portuguese – Chinese and many more.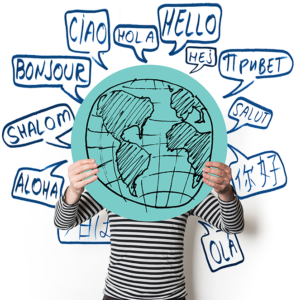 Oil, gas and renewable energy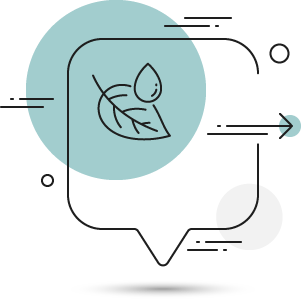 We have extensive experience in assisting Norwegian and international petroleum companies, the supplier industry and the authorities with translations, interpreting and terminology.
Our daily work includes press releases, technical and government documents, contracts, reports and articles for our customers. Several of our translators have experience from the petroleum industry and communication work. We have established an extensive oil and energy terminology database.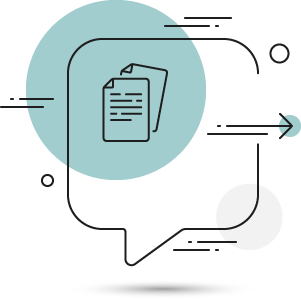 We work closely with the public sector to translate government white papers, regulations, guidelines, reports and other documents.
We know these are very important documents that will be read by many, both in Norway and abroad. Our strict quality requirements make us the natural choice for the public sector.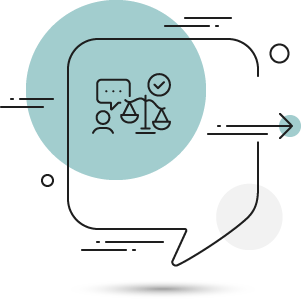 We have solid experience within legal translations, be it tax issues, writs or other documents to be used in court, as well as courtroom interpreting.
We have also specialised in UK/US legal language, as well as Norwegian. Our customers range from major international petroleum companies to small niche firms such as green-tech companies. We provide language services and translations for public regulatory authorities, courts, directorates and government ministries, as well as all types of organisations in both the public and private sectors.
We translate all types of websites into most languages, and help you review and edit them. We can also help with website layout and graphical representation.
Financial and annual reports
We translate annual reports, quarterly reports, board of directors' reports and financial reports and statements.
Oil, gas and renewable energy
Data and information security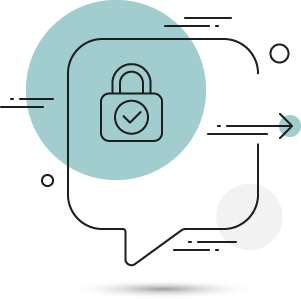 Data security is extremely important to TX. We use three different methods for transferring data/translations between us and our customers. For translations containing sensitive information we use encrypted transfer with strict access control. Our customers will be issued with a personal log-in for transfer of assignments. All data are stored with our ICT provider who at all times complies with ICT Norway's rules for Data Processors. All data and information will be deleted after the assignment, as per agreement with the customer.
Non-critical assignments can be sent to us by e-mail. The third alternative is to transfer the data on physical devices such as a USB stick, CDs/DVDs, etc. Other methods can be agreed upon request. Our ICT provider, e-Provider, uses a two-factor identification method to protect access to the system. They use virus and malware protection systems at all points to prevent loss of data. As extra protection, they also take daily backups of the storage systems. All internet traffic is encrypted.
Confidentiality is a matter of course for everyone engaged in the translation work. If necessary we are happy to sign a non-disclosure agreement.
Language expertise, engagement and cooperation
We engage in passionate discussions about words and terms every day. Everyone takes part; those with many years of experience and those with fewer years of experience who are in touch with the rapidly changing digital trends and terms.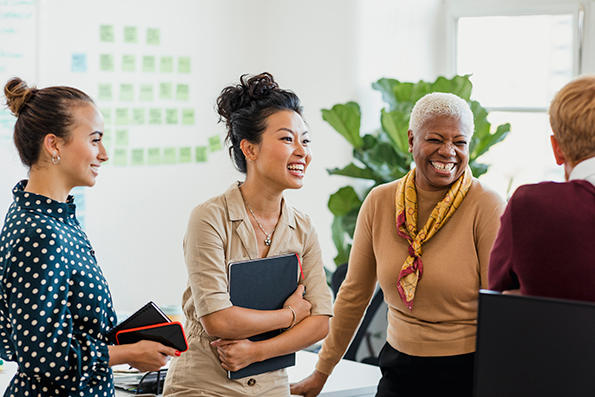 Solid technical background and practical experience
Our translators have broad work experience from Norway and abroad. TX offers technical expertise. We employ both government-authorised translators and technical translator. We offer our customers unique industry insight, solid language expertise and practical experience with all types of texts spanning more than 20 years. This combination enables us to handle all types of projects, large or small.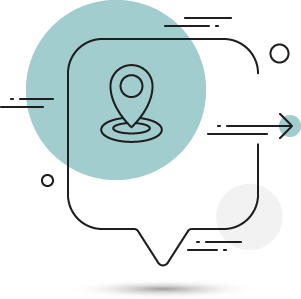 TX:Translation was established in 1997. Since then, we have grown from a small office in Stavanger, to become one of Norway's leading suppliers of translation and language services. Our head offices are located in the FOMO building in Forus, Stavanger.
FOMO is so much more than an office building. It is a community, a lifestyle and a catalyst for a good working environment and interaction.
TX:Translation AS
Grenseveien 21
4313 Sandnes